At the intersection of IT and management: In our interdisciplinary and practice-oriented business informatics courses we combine theoretical knowledge in subjects such as marketing, finance and business management with practical technical know-how from (business) informatics. And through our International Office you have access to a worldwide network of over 140 partner universities. Together with our numerous partners from industry (such as GfK, Nürnberger Versicherungen, DATEV) we prepare you for a career in exciting and future-oriented professional fields.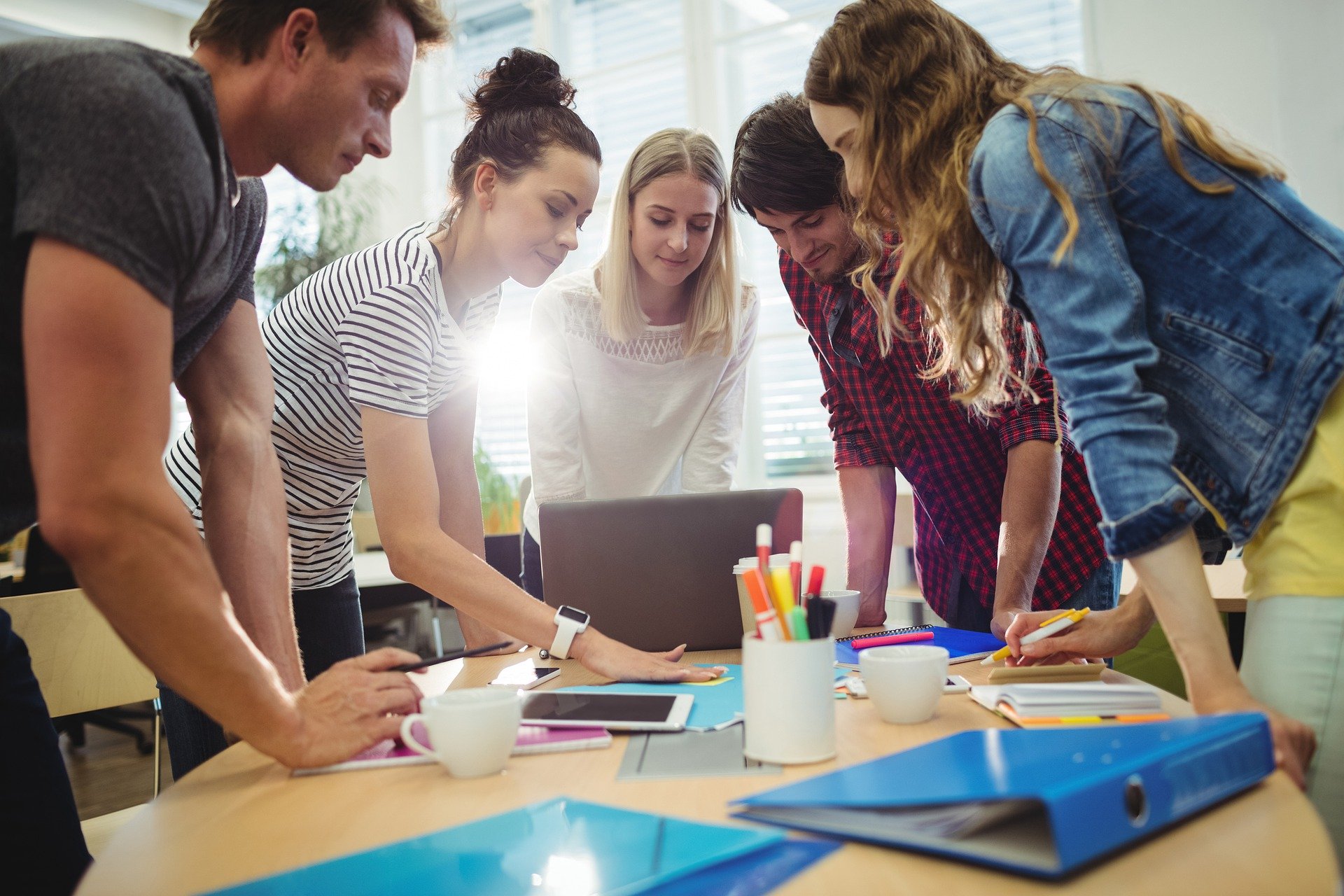 Degree: Bachelor of Science (B.Sc.)
Standard period of study: 6 semesters (= 3 years)
Start: Winter semester
Language: German
Admission: Admission free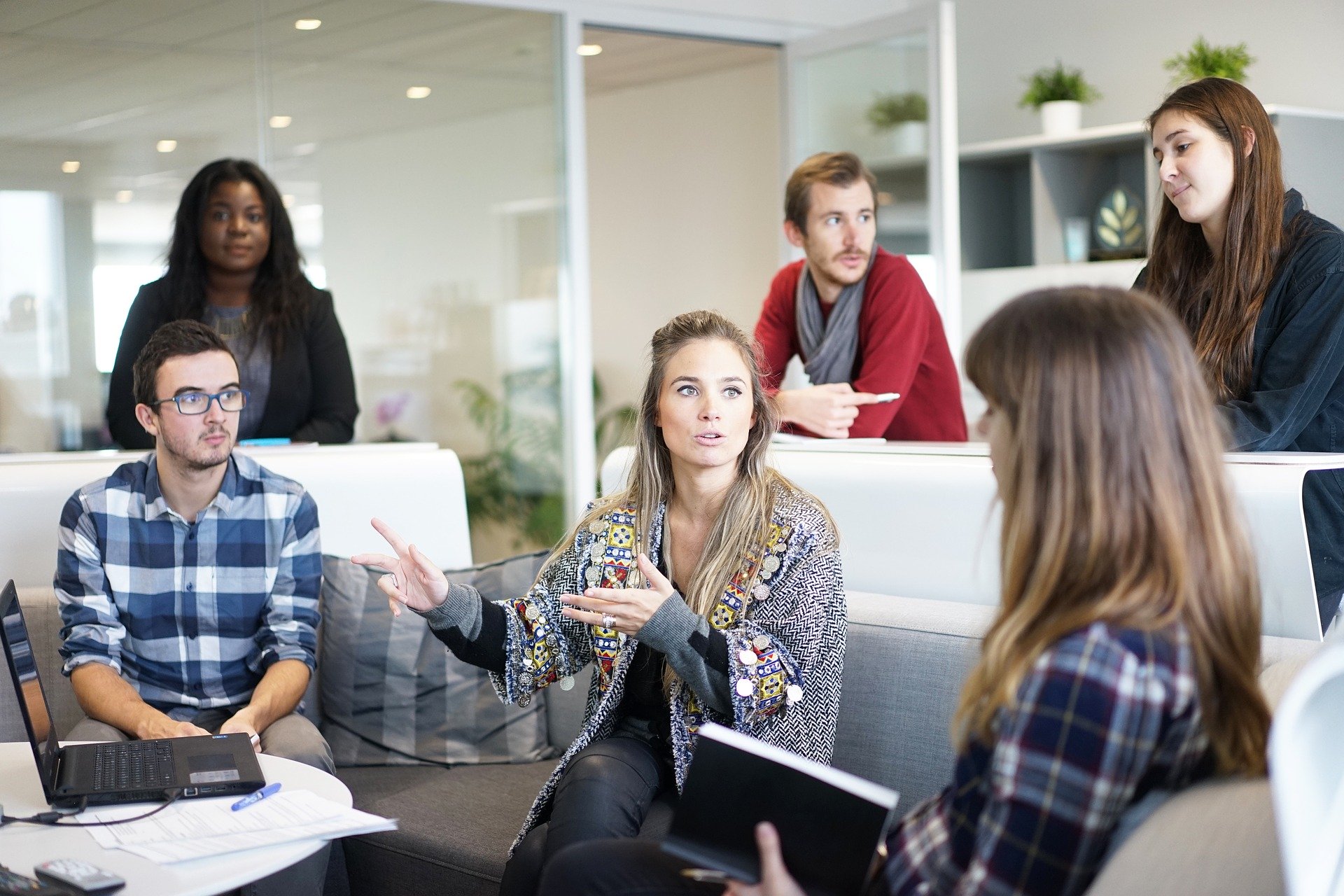 Degree: Master of Science (M.Sc.)
Standard period of study: 4 semesters (= 2 years)
Start: Winter semester
Languages: German & English
Admission: electronic application
Study contents
In the course of studies, students acquire application-oriented knowledge from the subjects of economics, computer science and business informatics. Methods and instruments imparted in the course of studies can be classified into three subject areas: "Data & Knowledge", "Digital Business" and "Architectures & Development".
---
Why Information Systems at FAU?
There are several reasons why you should decide to study Business Informatics at FAU

Interdisciplinary
Contents from the fields of business administration, economics and business informatics are taught at the School of Business, Economics and Society in Nuremberg, whereas computer science is taught at the Faculty of Technology in Erlangen. This diversified education enables you to develop solutions for operational and inter-company tasks and to design the IT systems supporting them.

Practice-oriented
The School of Business, Economics and Society is closely networked with institutions and personalities from the business world in the region. Co-operations with companies from all sectors enable students to participate in research projects, the results of which are directly transferred into practice.

Globally networked
The School of Business, Economics and Society offers students various opportunities to spend part of their studies abroad. These can be 1 or 2 semesters as part of an exchange or a double degree, internships or even excursions. Our International Office supports you with advice and guidance.

Personal
In selected modules of Chairs of Information Systems, students are completely "among themselves". And due to a compact size of the course, no one has to study on their own.

Flexible
Students of Information Systems can choose from a wide range of subjects and thus adapt their studies to their individual needs and interests.

Career-oriented
Fields of activity for business IT specialists can be found in practically all industries and business areas. Also, our annual sponsorship program offers the opportunity for representatives of nationally and internationally active companies to sponsor selected students for one year.
Campus and region
Nuremberg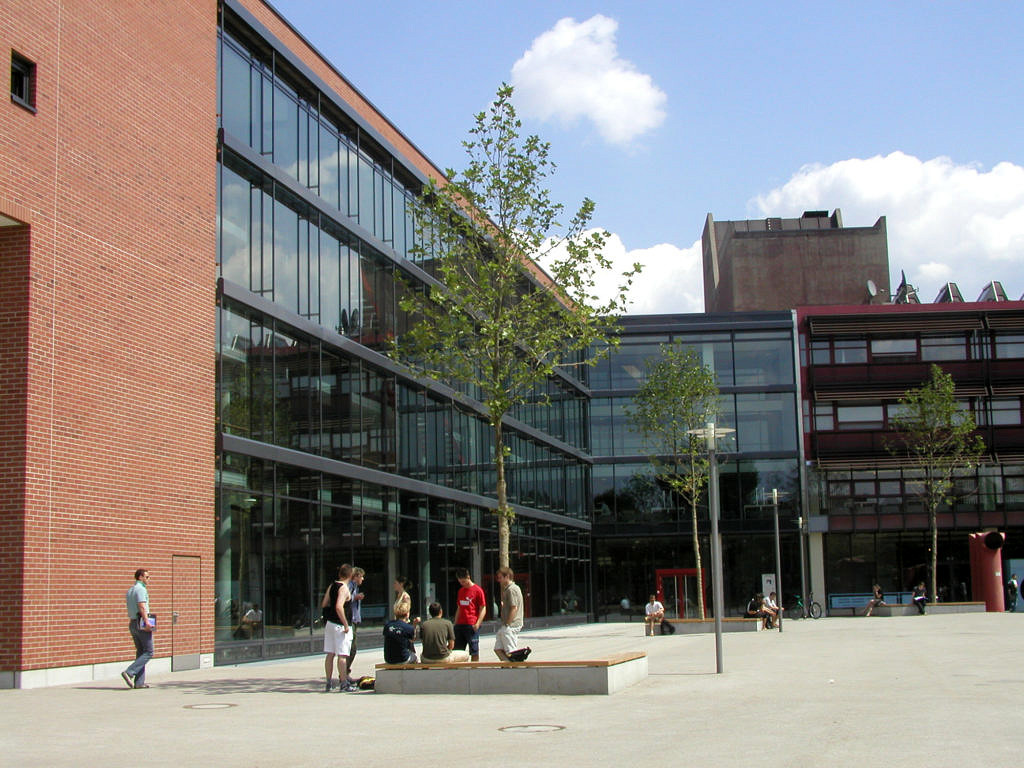 As the second largest city in Bavaria, Nuremberg has much to offer. It forms the centre of the Nuremberg metropolitan region, which is one of the ten largest economic areas in Germany. The campus of the School of Business, Economics and Society. Students here are only a 15-minute walk from the medieval Old Town and its cafés, bars and shopping facilities. Whether culture enthusiasts, night owls or history lovers: in Nuremberg everyone gets their money's worth. Even travel and adventure enthusiasts will find their home in Nuremberg. Thanks to the proximity to the city airport, which can be reached within 15 minutes by underground from the campus, nothing stands in the way of a short trip over the weekend.
Erlangen
Less than half an hour's drive from Nuremberg, Erlangen is known as the city of the Huguenots, cyclists and Siemensians. With 38,000 students, the city of culture is the center of the Friedrich-Alexander-University. But also for the time after graduation, Erlangen as an economic centre is home to numerous globally operating companies. In addition to studying and working, Erlangen offers a rich cultural program with a variety of events: Audio art and puppet theatre are just as at home here as the Poetry Festival, the International Comic Salon and, not to be forgotten, the "Erlanger Bergkirchweih". And also because of its extensive history, Erlangen is in no way inferior to Nuremberg.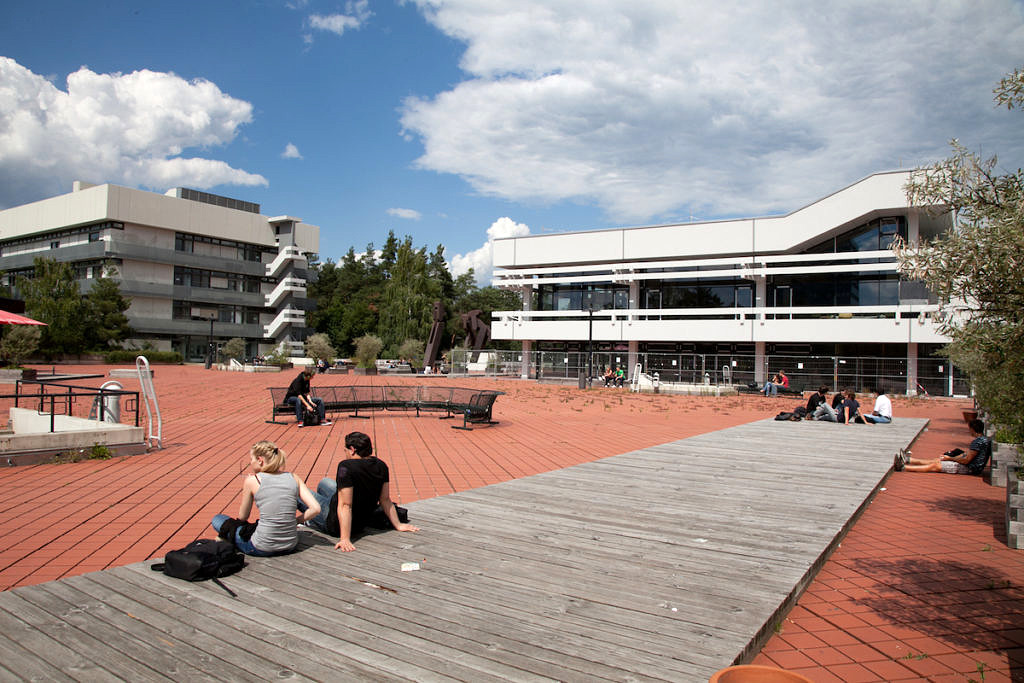 ---
This is what our alumni say




Already in 1980s – at the time of my education – the Department of Business Informatics under the leadership of Prof. Dr. Mertens dealt with topics such as artificial intelligence, automation or process improvements, wherever the focus was on practical relevance. The FAU has thus already shown a far-sightedness in the early days of the discipline of Business Informatics, because the relevant topics also develop a considerable importance for the theory and practice of today. I am personally convinced that FAU will also make a contribution to successful training for today's generation by teaching future technologies in a practical and theoretically sound manner.Prof. Dr. Peter Krug, CTO DATEV eG





FAU's degree program in Business Informatics offers a great basis for professional success in IT – whether as an employed manager or self-employed entrepreneur. As a two-time company founder, board member of the globally active hotel reservation system hotel.de/hotel.info and current IT start-up investor, I still fall back on the extremely valuable know-how I acquired during my studies and doctorate in business informatics.Dr. Heinz Raufer, General Manager Raufer Capital GmbH





It all began in the early 70s. Mainframe programming, first practical concepts of integrated operational data processing, databases, decision support systems for the management. Many things were already being taught by Prof. Mertens at FAU WiSo at that time, which is now considered new under different names. The chair had cult status among the students. Feared because of the high demands and tough examinations. Hotly sought after because of the good career opportunities. Even today, its students are still sitting at key positions in science and business. Since the last few years, the department has experienced an unprecedented expansion. For business people with ambition and the will to lead, this degree is a "must".Dr. Walter Döllinger, State Secretary a.D.



This is what our professors say




On the one hand, the Business Informatics degree program is concerned with how to make processes in companies more secure, more sustainable and to the satisfaction of customers. I am personally fascinated by the fact that the combination of technology and behavioral science also offers more and more opportunities to develop concrete solutions for socially relevant topics such as nutrition, mobility, or the energy supply of the future. I am also enthusiastic about the innovative, collegial and company-related environment here at FAU.Prof. Dr. Verena Tiefenbeck, Professorship for Digital Transformation





Business Informatics examines an interaction between people, tasks and technology. A degree in Business Informatics offers top career opportunities. This is repeatedly confirmed in graduate surveys. No other business information technology location combines tradition and a spirit of optimism like Nuremberg. Our young field was largely developed in Nuremberg. Recently, we were able to establish new chairs of business informatics and fill them with a young and dynamic team. I am very happy to be a part of it!Prof. Dr. Martin Matzner, Chair of Digital Industrial Service Systems





Digitisation can only be successful if it is designed in the interplay between people and technology. Business Informatics focuses precisely on this interface and therefore offers exciting topics for designing digital working and living environments. In the tradition of the honorable merchant, a course of study in Business Informatics in Nuremberg offers exactly this: knowledge and skills for the responsible digitalisation of business and society.Prof. Dr. Sven Laumer, Schöller Endowed Professorship for Information Systems